Best carpet cleaning in Auckland
Got dirty carpet, upholstery and mattress?
Please take a moment to think about how this may affect the value and life of your investment, but most importantly consider, how this may affect your health and reputation.
But don't worry, with our powerful steam cleaner, we clean, sanitize and restore your rugs and carpet so as to bring a fresh look and breathe a new life into your carpet and furniture.
Book a professional carpet cleaning now!
Free Phone: 0800-02-02-02
Take a moment to read the following article, before you hire any carpet cleaning company!!!
Imagine… a carpet cleaning company offers you a good deal at low price… sounds wonderful! Don't you agree?  But wait…. What if the cheap price results in a worst quality job with harsh chemicals that could cause lasting damage to your carpet and health?  What if the good looking technician turns out to be an unethical and untrained cowboy?
So would you agree, it is important to screen and find out the best possible cleaning service? Asking few questions can assist you to gauge the quality of service you are receiving.
Find out the answers for the following questions before you hire a carpet or area rug cleaning company.
What if my home isn't cleaned the way I want?
It's essential that a carpet cleaning service guarantees its services in writing. A written contract will ensure they follow through on their guarantees. You don't want them cutting any corners when it comes to cleaning your home or office.
We guarantee you'll be completely satisfied with every carpet clean of your house. If not, just let us know and we'll put it right within 3 weeks guaranteed, at no extra cost to you. If not, we full fill our full money back guarantee and you won't need to pay a cent for our service.
Do I receive your offer in writing or an estimate?
Most carpet cleaning services will give you a free quote or estimate on a job. Don't hire anyone who doesn't offer this service. Bait-and-switch is a form of fraud used in retail sales, unfortunately some have fallen victim of unethical practices. You want to know how much you will be spending before a job begins to avoid any unforeseen costs in the future.
We provide an email or printed estimate in advance, we don't use any bait-and-switch tactics.  We provide you with upfront prices for the items to be cleaned or the areas to be cleaned so that you can have peace of mind.
What type of cleaning methods and equipment you use?
A legitimate carpet cleaning service will employ the use of a powerful cleaning unit. These units consist of a large tank and an attached hose. The hose is used to suck water, dirt and debris from the carpet and transport it to the tank. Anything less than a powerful commercial machine may be no more effective than a typical vacuum cleaner.
We have powerful cleaning machines, truck mounted (imported LPG fired) steam unit, capable of producing continues high flow steam, 120 Degrees Celsius.  Only select few carpet cleaning service providers have such capabilities, some major companies may use truck mount but their units are not capable of producing continues high flow steam. Our steam unit temperature can be adjusted according to the fabric or surface we clean, in order to achieve maximum cleaning and sanitizing.  Pure steam itself is a powerful cleaner; it is very effective, green and totally safe & eco-friendly.
Are your technicians are experienced, trained and certified?
If a technician is experienced for many years, he will be more than capable of knowing what he is doing.  If a technician is well certified, he or she has received extensive hands-on training and have been tested. If a carpet cleaning service doesn't require their technicians to be certified, consider looking elsewhere. 
Our technicians have many years of experience, very well trained and certified. Will come to you in uniform and always display good manners.
 Can you provide references from satisfied clients?
Any seasoned, quality carpet cleaning service should be able to provide references from past clients. Before hiring a service, ask if they can provide contact information for past or current clients who are willing to speak openly about their experiences with the company.
We have been blessed with many satisfied and happy clients, those who loyally stick with us.  And most of them are more than happy to give you a reference at your request.  We value our reputation more than anything, it is our moto.
What if you break something in my house? Are you properly insured?
Ask for the details of their insurance policies and also ask them what happens if something inside your home is broken, misplaced or goes missing. It's important you're comfortable going forward, knowing that everything inside your home is covered should any accident occur.
With us, you can rest assured knowing that every member of the ApexClean team entering your home is fully covered by the most comprehensive policy in the industry.  We take at most care in and around your home, so likely there won't be any issue.  But if anything happens, we are insured to cover it.
If you find answers to these questions and do a little extra care to get a good quality carpet cleaning company, you won't be outsmarted by any carpet cleaning salesman just trying only to clean out your wallet.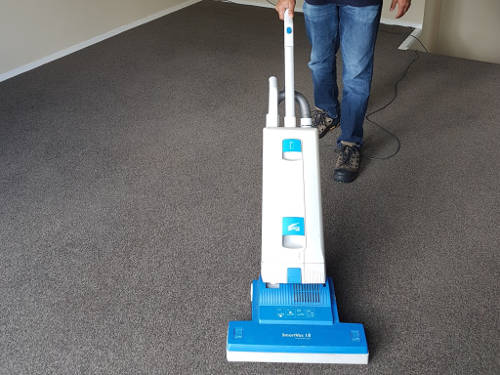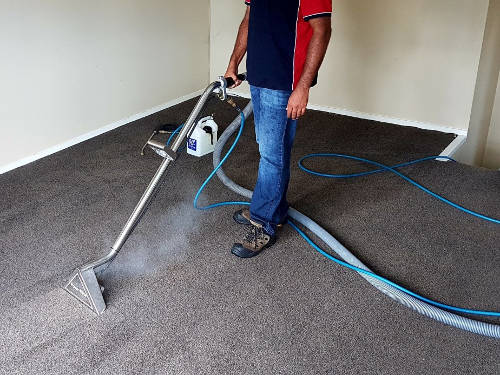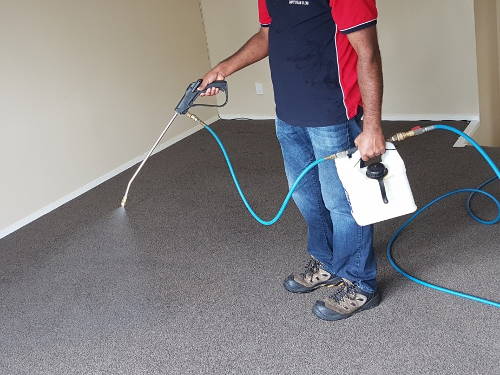 Professional Carpet Cleaning Auckland – ApexClean, our service area include, West Auckland, Henderson, New Lynn, Waitakere, Auckland City, Albany, North Shore, South Auckland, Papakura, Manukau, Manurewa areas.
Whether you want a single room in your house or a whole floor of office carpets professionally steam cleaned and sanitized, call the best Carpet Cleaners in Auckland - ApexClean!
Auckland City, Albany, West Auckland, New Lynn, Henderson, Waitakere, North Shore, Rodney, South Auckland, manukau & Papakura
Best Carpet Cleaning south Auckland, Manukau
We're one of the most widely respected and trusted PROFESSIONAL CARPET CLEANERS IN SOUTH AUCKLAND. To see the proof for our highly professional carpet cleaning Auckland reviews, please check out our Tradme or Google+ reviews. We are proud of our stellar reputation. 
Commercial Carpet Cleaning Auckland Wide
Can't stand the look of those dingy carpets anymore? For Professional Commercial Carpet Cleaning in West Auckland or South Auckland, Call ApexClean Now! We professionally clean, restore, sanitize and deodorize your carpet by our ultra steam cleaning. We do carpet care for office, school, restaurant or hospital etc,
Carpet Shampooer in North Shore & Auckland Wide
When choosing a cleaning company for your carpets or area rugs or upholstery, the reputation of the carpet cleaning company is one of the most important things to consider. Best Carpet Shampooer in North Shore & Auckland Wide - ApexClean is here and ready to serve you.
Wet or Dry Carpet Cleaning Safe and Eco-friendly
Our high quality safe and green carpet cleaning solutions and rinsing detergents are engineered for most delicate pets and children. Call us for professional Wet or Dry Carpet Cleaning in west Auckland to treat & Restore your carpets as if they were our own, with much care.
professional carpet steam cleaning West Auckland
HARNESS THE POWER OF STEAM CARPET CLEANING. Steam is natural, it leaves no toxic residues, it kills well known bacteria such as e-coli, listeria, and salmonella. Book a professional carpet steam cleaning West Auckland - ApexClean for environmentally friendly carpet cleaning and sanitation.
Steam Carpet Cleaning Auckland Deals
Our premium professional Steam carpet cleaning service is now more attractive to our clients because we treat your carpet odor for Free and deodorize it for free! Yes, it is true, we deodorize and treat your carpet spots for FREE! Call us now to find our amazing Affordable & Cheapest carpet cleaning Auckland deals.
Find out just why it's called "the Best Carpet Cleaner in Auckland", and enjoy the most beautifully cleaned, sanitized and deodorized carpet and upholstery
Clean | Steam | Sanitize | Deodorize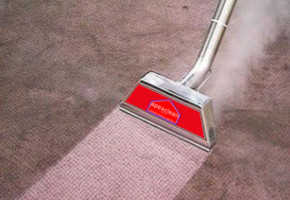 Apex Carpet Cleaners Auckland brings you state-of-the-art equipment and an up-to-the-minute cleaning system that will make your home or business sparkle! You will love the results our Professional Carpet Steam Cleaning provides, removing dirt, soil, allergens and thoroughly reviving your carpet. If you need carpet repairing, deodorizing, stain removal or stain-resistant protective coating applications, we can do that too!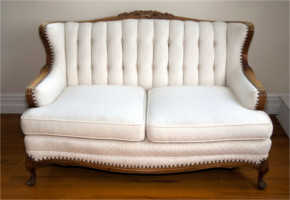 At ApexClean, The Best Upholstery Cleaning Auckland, we use the best steam extraction methods to clean your dull and dingy furnishings.  We clean and sanitize your most used upholstery, resulting in a brighter look that will give your furnishings a whole new lease on life.  Call us for a professional upholstery, couch, sofa, lounge suite or any other furniture cleaning and sanitation jobs.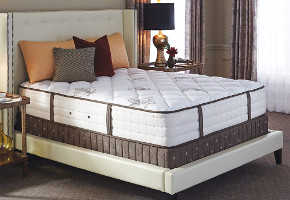 At Carpet Cleaning Auckland – ApexClean, we offer professional mattress steam cleaning. Microscopic dust mites, dead skin, dust and arachnids will end up on your mattress no matter how careful you are. Studies show that almost one half of all homes have enough dust mites in their mattresses to cause allergens which lead to allergies. In order to effectively control allergic and asthma reactions you should consider cleaning your mattress regularly at least once in every 2 to 3 years.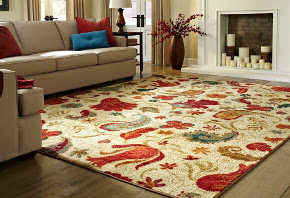 At ApexClean, we look after your area rugs just as professionally as we do your carpets. We use a hot-water extraction method that provides the extra-special care your rugs deserve. Our cleaning method is gentle but at the same time thorough, highly effective and recommended by all the major rug manufactures.
Carpet Steam Clean – ApexClean is one of the surest ways to ensure clean and sanitary conditions for your family, guests or patients.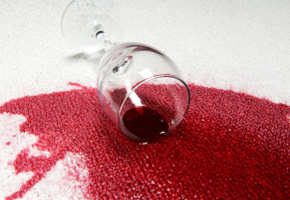 Accidents are bound to happen! But if you get a spill on your rug or carpet, don't take any risks by trying to treat it yourself – you could end up making it far worse! Call in the professionals at Apex Stain Removal Auckland.
We can remove some of the toughest stains imaginable: blood stains, red wine stains, curry stains, sauce stains, cola or fizzy drink stains, pet stains, urine stains, to mention just a few! In fact, we have many happy customers, who can vouch for our excellent and successful stain removal treatments.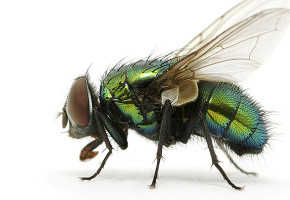 Carpet Cleaners Auckland – ApexClean is a leading provider in pest control and protection services for residential and commercial customers. Our experience and knowledge is second-to-none. We offer friendly, timely and professional pest control for all types of pests. We take a "personal and tailored to suite your needs" approach to pest control, and look at each job as the most important one of the day!
Benefits of professional carpet cleaning
To keep clean and healthy | To maintain standards and warranty | To improve the appearance and life.
To keep clean and healthy.
Carpet steam cleaning is the best way to remove allergens and bacteria.  It helps to keep carpet healthy.  Carpets trap many airborne pollutants. Cleaning removes pollutants and allergens. Professional carpet cleaning improves indoor air quality.
To maintain standards and warranty.
"… only hot water injection and extraction methods have so far been demonstrated to be effective in leaving minimal residues in the carpet"…  Wool and synthetic carpet manufactures alike specify to use the professional steam cleaning method. Steam cleaning is also known as hot water extraction. Warranty conditions may include professional cleaning intervals. Recommended standards say that carpet should be cleaned every from 12 to 18 months. —AS/NZS 3733:1995 – Section 2 'Guidelines on carpet maintenance'
What is carpet Steam cleaning?
The experts agree that steam cleaning is unquestionably the most effective way to clean your carpets.
The average person can be found inside their home or office space for at least 90% of their time. Which is why it's imperative that harmful pollutants are removed on a regular basis.
Hot water extraction carpet cleaning method itself is generally termed as carpet steam cleaning. This process also uses highly heated water instead of steam. Some prefer to use the term "steam cleaning" because they use the highest possible temperature settings to heat the water. Rest of the process is same like hot water extraction, high pressure highly heated water sprayed on the carpet along with cleaning agents while simultaneously vacuuming the sprayed water along with any dissolved and undissolved dirt and debris.
To improve the appearance and life.
Carpet steam cleaning improves your home's appearance.  Spots should be removed as quickly as possible, otherwise they can cause permanent staining. Professional cleaning will remove spots and stains and extend the life of your carpet, protecting your investment.
benefits of hot water extraction carpet cleaning
Recommended by Major Carpet Manufacturers:
Most major carpet manufacturers recommend hot water extraction as the most effective method to clean carpet. There are few carpets types, hot water extraction is the only safe method to clean such carpets. It is wise to use the best recommended steam/hot water cleaning method not only to avoid any potential damage to your carpet but also to get the best deep cleaning possible.
Carpet Steam Cleaning offers the best possible deeper clean than its alternatives, namely shampooing and dry bonnet cleaning. Such alternatives are not considered as deep cleaning methods, instead they are used for interim surface cleaning in between professional hot water steam cleaning.
Shampooing and dry cleaning solution or powder leave behind considerable amounts of residue compared with the hot water extraction method, which leaves virtually no residue.
Eco-Friendly / Green Cleaning:
Harness The Power Of Steam - Steam is a natural source, using clean water along with mild Eco-friendly cleaning agents to create a powerful cleaning force, leaves no toxic residues. Steam kills well known bacteria such as e-coli, listeria, and salmonella. Using water and best cleaning agents means it's environmentally friendly and residue-free cleaning as well.
Why Carpet cleaning auckland ApexClean is the best choice?
Free Carpet Spot Removal
Free Carpet deodorising included
50% Off for Professional Carpet Stain Treatment.
No extra charge for moving basic furniture
You can choose either steam carpet cleaning or dry carpet cleaning.
We Use Eco-Friendly Cleaning Products that is Safe for Babies and Pets
Carpets Quick Dry in about 2-6 hours after cleaning
Eco-friendly Steam Carpet Cleaning Experts
We provide professional commercial & residential carpet cleaning services available throughout Auckland.
Our eco-friendly steam carpet cleaning service is best rated and reviewed.  We provide the "Top Quality" service at competitive price.
Apex Carpet Cleaning provides the best carpet cleaning, upholstery cleaning, mattress cleaning and stain removal services.
Click the quick estimate form or give us a call now for a free quote!
Choosing the wrong carpet cleaning service can end in disaster…
We only use high quality safe and green cleaning solutions and chemicals to clean your carpet and upholstery under normal circumstances.
We have appropriate and good quality equipment to get the best carpet cleaning for you.
We always care about your feedback and great reviews
Our clients love our professionalism and excellent reputation.
When choosing a cleaning company for your carpets, area rugs and upholstery, the reputation of the carpet cleaning company is one of the most important things to consider. We are proud of our stellar reputation.
We clean and treat your carpets as if they were our own, with plenty of tender, loving care. You can depend on us to be honest and upfront with you at all times. We want your carpets to look beautiful for years to come (and we would like your business for years to come, too!)
Whether it's for commercial or residential cleaning, our advanced steam cleaning services will do an amazing job in restoring and reviving your carpet's appearance and getting rid of dirt and pollutants.
Our rates are exceptionally reasonable, plus we have an iron-clad 100% guarantee!
Get your free quote right now, with no obligation – we'd love to hear from you!
What's the safest and most effective carpet cleaning method?
The major carpet manufacturers and carpet cleaning industry experts are recommend hot water extraction cleaning, which is what we use at ApexClean. There are other methods, such as dry cleaning, shampooing or the absorbent-pad method, none of which are recommended for the best results.
What is "hot water extraction" carpet cleaning?
Hot Water Extraction (generally referred as Steam Cleaning), is the ideal method if you are concerned about exposure to volatile chemicals. Hot water, along with high pressure cleaning or rinsing solution, is sprayed into the carpet fibers and simultaneously vacuumed out along with all the dirt and debris, using a powerful extractor.
Within a couple of hours, your carpet will be dry again and ready for use. It's recognized as the most effective method to remove dirt, pollutants and residue from both soft and hard surfaces.
But don't just take our word for it!
If you have any doubts, just find out from your carpet manufacturer. There is good reason why almost every major carpet manufacturer recommends (often for warranty reasons) that you use hot water extraction to keep your home carpeting in good condition.
Do I need to do anything before or after the cleaning?
Before:
It would be helpful if you do a light vacuuming before we arrive. (Also after the cleaning once it has completely dried.)
You may wish to remove any small items from the area to be cleaned.
After:
It is important to help your carpets dry faster by opening your windows and doors (weather permitting) so that the fresh and dry air can assist the drying. You may also consider using your air conditioners, dehumidifiers or fans.
You can walk on the carpet immediately after cleaning, but be careful to avoid any re-soiling from your street shoes.
Since furniture can cause stains on damp carpet, protective pads should be placed under the furniture.
Damp carpet can be slippery. Please be careful on the stairs and when walking from your freshly cleaned carpet to any hard surface.
How long will it take to dry?
How long will it take to dry?
Drying time depends on the humidity, air movement, temperature and the type of carpet. If you help in the drying, by opening your windows and doors (weather permitting), turning on air conditioners, dehumidifiers or fans – all of which is highly recommended – it should dry within a couple of hours. Otherwise, it may take longer – up to a day or two.
How long does the carpet cleaning process take?
Actual cleaning time depends on the area or item to be cleaned, and the type of cleaning process. Please see the table below for a general overview. (Actual time may vary according to the conditions.)
|  Area/Item |  Averge Time |  Total |
| --- | --- | --- |
|  Set Up & Inspection |  45min |  45min |
|  3-Rooms Carpet Cleaning |  20min each area/room |  1hr |
|  2 Stain Removal Treatment |  30min each stain |  1hr |
|  3 Seater Sofa Cleaning |  20min each seat |  1hr |
|   | Total  | 3.45hrs |
Can you guarantee stain removal?
We have an excellent track record of removing tough stains. Rest assured that we are experts in the field of stain removal – we have the experience, the know-how and the best equipment. Although we can't give you a 100% guarantee, we're most certainly the best choice for the job!
How often should I have my carpets cleaned?
Your carpet's warranty conditions may include a professional cleaning interval suggestion. Recommended standards say that the carpet should be cleaned in from 12 to 18 months interval. —AS/NZS 3733:1995 – Section 2 'Guidelines on carpet maintenance'.
It depends on your circumstances. Carpet manufacturers recommend the following intervals for regular professional cleaning:
For hospitals, every 1 to 3 months
Schools or homes with children or pets, every 6 months to a year
Homes without children or pets, every 12 to 18 months
Carpets can be contaminated with micro-organisms, carpet mites, dead skin and poisonous substances that are in the atmosphere or in the dirt carried in on shoes. Allergies, asthma and other serious or permanent health problems may result if cleaning isn't carried out on a regular basis.
What is your preferred payment method?
Cash, Visa or MasterCard are preferred. You may also pay online or by cheque.
Residential: Residential clients must pay onsite by the completion of job, unless prior agreement is made.
Commercial: Commercial clients may get 21 days credit option by prior agreement.
Cash: Onsite payment must be made to the cleaning crew.
Online Bank Transfer: (Bank details – BNZ acct#   02-1206-0072258-000) – Onsite payment must be made to the cleaning crew and you will need to send a screen shot or proof of payment.
A 3.4% processing charge applies to Visa or MasterCard transactions.
We will send your receipt by an email or text message.
Do you move furniture?
It would be helpful if you moved your furniture away from the cleaning area before we arrive. We don't mind moving smaller furniture items, such as dining room chairs, as long as we have enough space in which to comfortably and safely move around.
We will not move these items: pianos, electric appliances, art works, devotional items, heavy beds, glass items or any decorative clay items, etc. We strongly suggest that any delicate or glass items be moved while we're working in the area.
*If you have large or medium sized furniture you'd like us to move, please let us know at the time of booking so we can arrange for an extra person to accompany the technician.
*Please be advised that there may be an additional charge for moving furniture.
Get the Best Carpet Cleaner
ApexClean Carpet Cleaning Auckland is best rated for it's professional, affordable and eco-friendly steam carpet cleaning.  Our friendly, knowledgeable and professional staff is here to help you with your carpet cleaning needs.
see what our clients have to say about our Carpet Cleaning service?
"ApexClean Carpet Cleaning Auckland - done a great job. The carpet stains are all removed and looks as new. I was about spend on a new carpet, but he saved my old carpet and money!!!"
"Carpet cleaning by Apex was great. I called in on a short notice having another work ahead he still came early morning and did a great job. I would surely recommend anytime to get Mr. Bency for my friends. His work was spotless."
"Exceptional service. Quick to respond, friendly and helpful. We now have thoroughly cleaned carpet. I especially like that it's low odour, and that the wash is eco-friendly. Highly recommend Carpet Cleaning Auckland - ApexClean!"
"The Carpet cleaning service from ApexClean is great and the service man is such a nice guy who gives us advice on carpet maintenance. We are very happy to see how clean our carpet is after the cleaning. We definitely will use this service again !!!"
"Recently we employed the services of Apex Carpet Cleaning to clean our carpets at Stonefields school. we were very satisfied with the results also with the attitude of the crew and the way the work was carried out. The price was good and i would recommend Apex to anyone!!!"
"Carpet cleaning Apex done a great job. Lovely clean – carpet and rugs smells great too – all stains removed. thank you!"
Carpet cleaning Auckland - About Us
We are locally owned and operated, and immensely proud of the fact that we have been serving Auckland successfully for the last 5 years. We have built a loyal following with our customers. Our aim is to provide affordable, professional and eco-friendly service. We want to be your go-to cleaning guy who understands your needs and provides you with personalized care. Call us now for a free quote!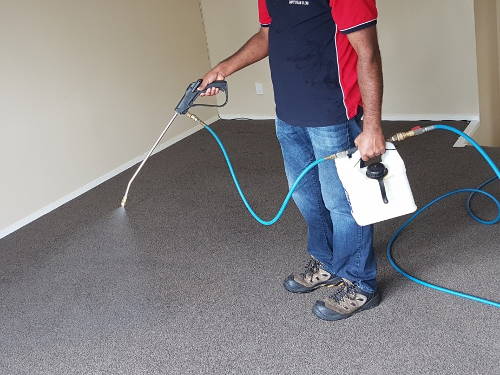 Carpet Cleaning Auckland Wide
West Auckland - Henderson
North Shore , Howick & Albany
Papakura & Manukau.
Carpet Steam (Hot Water Extraction) Cleaning.
Carpet Dry-cleaning.
Encapsulation Cleaning.
Carpet Shampooing.
Dry foam carpet cleaning.