Professional Carpet Upholstery Steam Cleaning & Sanitization
Slide to See the difference!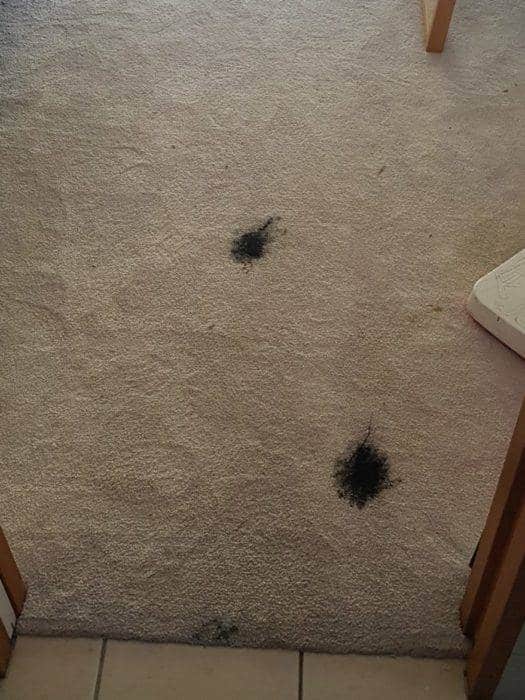 Get Your
Free Estimate

Now
We are providing residential and commercial professional carpet cleaning services.  At ApexClean, our goal is to provide you with the best steam cleaning at affordable price throughout the wider Auckland areas.
Are you looking for a top quality professional carpet cleaning, upholstery cleaning, mattress cleaning, tile and grout cleaning, stain & odor removal treatments,  leather lounge restoration, and carpet and furniture stain protection? Fill-in the quick quote form below for a free quote!
John Glen
August 6, 2021.
Ben arrived promptly spent some time sourcing hose tap & power access, placed plastic protectors to ensure no damage could occur to walls / corners while moving the equipment in to the house. Worked in a very professional manner (non stop) cleaning a massive rug & 3 piece suite. I am an independent customer, my daughter used their services & made the recommendation, you should consider using them, I would give them AAA+++ (my top rating) John Glen (New Windsor)
suzi jowsey
August 6, 2021.
I very much like Apex. Bobby did an excellent job of cleaning our rather marked and old (but still great) BnB Italia sofas and ottoman. The whole process from quote to job done was great. I liked too that he was very mindful of making sure everything in the home was protected when bringing the gear through. Definitely will use them again.
Ibrahim A
August 1, 2021.
Showed up on time and did a professional job. The technician, Bobby, was very friendly and did a great job. I'd use ApexClean again and would recommend them to others 👍
Narelle Whiteacre
April 13, 2021.
Was able to get a prompt booking and they did a fantastic job. Great communication too.
Jonathan Stiers
April 6, 2021.
We had lilies fall on our light beige carpet, leaving dark yellow stains from their pollen that wouldn't come off. We tried all sorts of remedies suggested online but nothing improved it. Then a bottle of dark red nail polish spilled on the carpet. After 45 minutes of work ApexClean had the stains gone and the areas looking as good as new!
Grace Iwashita-Taylor
March 31, 2021.
Prompt service to a last minute request. Professional technician who polite and just got on with the job. Fast and high quality clean and dust mite treatment. Amazing communication. 💯 using this service as our go to.
L.J. Gordine
March 30, 2021.
Bobby was the person on the day and was very professional and friendly. Rang ahead of arrival, did a walk through before and after the job, very happy with the results. Would highly recommend. Thank you team.
Selene W
February 26, 2021.
I called apex cleaners very last minute the night before, and they were accomodating and let me book an appointment for a big cleaning job. The technician, Bobby, was punctual, fast, and efficient! My mattress looks brand new - old set in stains were removed! Bobby also cleaned the carpets of four bedrooms - they looks so clean and fresh it's unbelievable! The job was done quickly and to a high standard.
Brooke Whale
February 19, 2021.
Would use again!! This company was so accommodating from start to finish. They replied to emails promptly, gave a fair price, were punctual, listened to my concerns and most importantly, did a great job cleaning. I'm overjoyed with the results and their willingness to please. Bobby did my clean so shoutout to you, Bobby 🙂
Please contact us for a free estimate
With ApexClean's Five-step carpet cleaning process you can rest assured that your carpet will be clean, fresh, soft, and free of carpet cleaning detergent residue that other carpet cleaning methods leave behind. This means your carpets will feel soft and stay clean longer. 
Upholstery Steam Cleaning​​
Auckland area professional upholstery cleaning services. Our well-trained professionals will properly apply commercial upholstery cleaning machines in order to achieve the best upholstery cleaning results for every single client. We clean all upholstery fabrics possible. 
ApexClean's cleaning processes get deep into the fibers of your rug or carpet to remove the dirt, allergens and contaminants that the best vacuum cleaners leave behind. Our process will enhance the indoor air quality, the longevity of your rug, and the beauty of your home.
Professional Stain Removal​
With years of experience and some of the best equipment in the industry, we have high rates of success at stain removal. Unfortunately we cannot guarantee we will be able to remove every stain, however we will let you know whether we believe we can get a stain out at our inspection.
Our Three Step mattress cleaning allows to achieve the best possibleoutcome for your mattress.  After we finish our professional mattress cleaning service you will sleep easy and safely in your clean, sterilized and deodorized mattress.
Carpet Flood Water Damage Restoration Auckland provide fast emergency flood water extraction and quick drying. We use effective techniques that post impressive results while geometrically reducing the cost, damages and impact. Call us for flood water Damage, water extraction & wet carpet cleaning
Fabric and Fibre Protection for your Carpets, Rugs and Upholstery. It will protect your valuable assets and pace of mind.  It will act as an unseen protection or barrier protecting the surface and safeguard it from stains and dirt.  This can really help to preserve and extend the life of your carpet and upholstery. It helps to clean any potential stains quickly, easily, and effectively.
Leath​er Upholstery Cleaning
Leather furniture has been cherished for its luxury and comfort. As it ages, it often becomes even more comfortable and well-loved. Unfortunately, if it is not properly cleaned and maintained, your leather furnishings will deteriorate, cracks, tears will appear. The experts at ApexClean can restore, revive and refurbish the look and feel of your leather furnishings so that you may enjoy them for years to come.
Commercial Carpet Cleaning​
Apex Carpet Cleaners offers commercial carpet cleaning services for your office, warehouse, retail store, schools, colleges, hospitals, rest homes, and production facilities. We understand how important it is for your business to maintain a clean and fresh look. As a leading upholstery and carpet cleaning service provider, we offer you fast, safe, and professional cleaning services.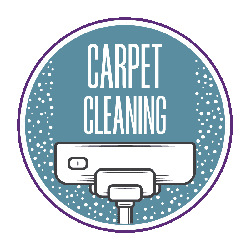 Call us for
Special Offers

021-0279-2636
Here is few steps of carpet steam cleaning
HARNESS THE POWER OF STEAM CARPET CLEANING. Steam is natural, it leaves no toxic residues, it is also very effective to reduce or eradicate pathogens such as bacteria, fungi and virus, including Covid-19 Corona Virus that cause serious disease or death.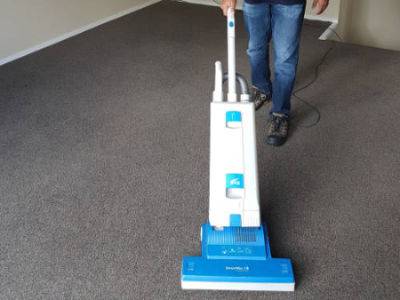 For a Premium Carpet Steam Cleaning, we use a professional soil extractor, a high-quality commercial vacuum with a powered-rotary brush, to loosen and remove deep down dirt, dust, and allergens.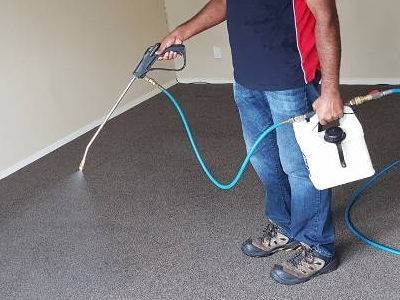 Then a high-quality eco-friendly and mild non-toxic cleaning solution is applied to carpet fibers with special attention given to problem areas. This will loosen the attached dirt, oil and allergens from the fibers and kill any harmful microorganisms lurking the surface.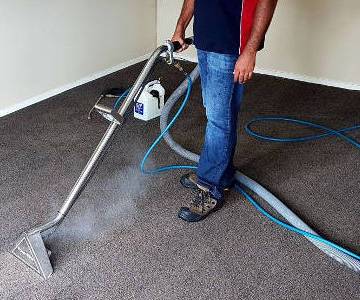 Finally, we will rinse out with high pressure hot water (60°-110°) depending on the fibre and extract with high power vacuum to remove dirt, pollens, pollutants, dust mites, etc. from your carpet.
We cover Auckland City, Albany, West Auckland, New Lynn, Henderson, Waitakere, North Shore, Rodney, South Auckland, manukau & Papakura and more
We will clean, refresh & restore your investments, while you Relax & Enjoy!
Carpet, upholstery, rug and mattress are all need to be cleaned and sanitized regularly not only for healthier homes but also for extending the life of your investment. 
We cover all most all the Auckland areas, including Auckland City, CBD, Albany and Remuera. East Auckland areas such as Panmure, Pakuranga, Half Moon Bay, Mount Wellington, Botany Downs and Dannemora. West Auckland such as New Lynn, Henderson and Waitakere. North Shore such as Albany, East Coast Bays, Birkenhead-Northcote, Glenfield, Davenport and Takapuna. South Auckland areas such as Howick, Dannemora, Botany Downs, Manukau and Pakuranga.
HOW OFTEN SHOULD I GET MY CARPET CLEANED?
To be frank, the industry standard recommendation is that any carpet or upholstery you have at your residential home should be professionally cleaned at least every 12-18 months. If your carpeting gets more frequent foot traffic, if you have pets or child, you should consider cleaning it more frequently, every 3-9 months. Office or commercial space carpeting needs more frequent cleaning, every 3-6 months. This is because carpets can act as a sort of filter and collect all sorts of grime and allergens. So it can act as a breeding ground of nasty microorganisms such as bacteria and fungus. Vacuuming on a regular basis can alleviate the problem but to a limited extent only. Professional cleaning is required for a deeper and more thorough clean and to maintain a satisfactory carpeting or upholstery hygiene.
What is the best method of carpet cleaning?
There are mainly 5 methods of carpet cleaning. They are Hot Water Extraction (HWE) Cleaning, Carpet Shampooing, Encapsulation, Bonnet Cleaning and Dry Carpet Cleaning. Hot water extraction cleaning is the most effective cleaning out of all the other cleaning methods. So this method is the most popular one. In fact, most of the carpet manufactures and reputed professional carpet cleaning and restoration services suggest HWE method.
IS YOUR TECHNICIAN WELL TRAINED?
Yes, our technicians are will trained and have years of experience in the field.
IS YOUR BUSINESS INSURED?​
That won't be necessary. We do however recommend that you prepare your home before our technician arrives on site and keep it as tidy as you can. In particular, move breakables such as expensive flower vases, paintings, photo frames and lamps to a separate room or to a safe place to avoid accidents. Also move light furniture such as plant stands and low coffee tables to make more room for thorough cleaning. Stow away anything on the floor that may constitute a tripping hazard such as a pair of boots or children's toys. And if you have a pet, take the necessary precautions to keep it away and safe.
Can you remove all stains?
Some carpet stains and spots are more difficult to remove than others. In particular hair dye, permanent marker, pet urine and blood require special treatment. But rest assured that ApexClean has an array of effective and professional grade stain removal products and cutting edge equipment to deal with even the toughest stains and worst spills. 
Our promise: "If we can't get it out, no one can!"
Do you offer us any guarantee?
We are so committed to providing the best quality carpet, upholstery and rug cleaning and restoration services. If you are not satisfied with any of our service (provided your expectations are realistic) we will gladly come back, free of charge, we redo it until we completely meet your satisfaction needs.
How long will it take to dry?
Actual drying time may vary depending on Humidity, Temperature and Airflow.  See the following methods for a fast drying,
Natural drying by Weather Permitting or opening windows and doors for airflow: Drying time may vary from 4 hrs to 24 hrs in general (some special cases it may take more than 72 hrs)
Assisted Drying such as using an Air Mover Fan: Drying time may vary from 30 mins to 6 hrs in general (some special cases it may take more than 24 hrs to dry)