Enjoy
Cleaner & healthier
Rug & Carpet!
Schedule a professional steam rug cleaning now!
Call us for
Special Offers

021-0279-2636
We will
clean, refresh & restore

your investments, while you Relax & Enjoy!
Carpet, upholstery, rug & mattress are all need to be cleaned and sanitized regularly not only for healthier homes but also for extending the life of your investment.
Get Our
Special Offers


Directly to Your Email
Book a professional rug cleaning now!
Choose Steam Rug Or Dry Rug Cleaning
We Offer Advanced Professional Stain Treatment
You Can Choose Premium Or Standard Clean
Standard Clean Includes;

Hotwater Extraction Clean
Free Rug Spot Removal.
Free Rug Deodorising.
No Charge To Moving Basic Furniture
Free Deodorising
Premium Steam Clean Includes;

3-X Better & Deeper Clean
+Everything In Standard Clean
Restorative Steam Clean & Special Care
Free Premium Deodorising Using Essential Oil
Free Heavy Spot Clean
Faster Drying Time.
Free Eco-Friendly Pet & Child Safe Premium Products
Discounted Advanced Stain Treatment (Normally Other Professionals Won't Even Try)
Fast & Eazy Estimate Tool
We Clean, Restore & Sanitize
Thanks, we will contact you soon
Select Required Services
You need to select an item to continue
Carpet Steam Cleaning
Choose & Add More
You need to select an item to continue
Service Areas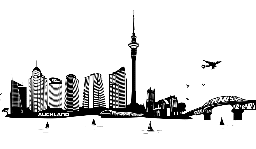 West Auckland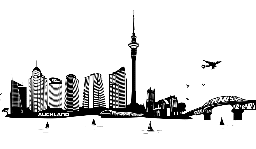 North Shore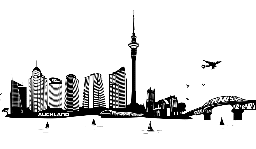 Central Auckland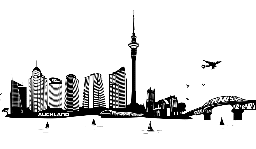 South Auckland
You need to select an item to continue
Upholstery Steam Cleaning
Choose & Add More
You need to select an item to continue
Stain Treatment
You need to select an item to continue
Mattress Steam Cleaning
Choose & Add More
You need to select an item to continue
Rug Steam Cleaning
Choose & Add More
You need to select an item to continue
Minimum Price
You need to select an item to continue
Appartment Minimum
You need to select an item to continue
Premium Service Minimum
You need to select an item to continue
Get a Premimum Care for your home!
Select your desiered level of Clean or Select if applicable
Select "Premium Clean" for an unhurried restorative cleaning & sanitizing treatments, Free premium essential oil deodorizing, Truckmount continues high steam clean, Top eco-friendly cleaning solutions, Free fast drying assistance & more…
______________________________________
For standard hot-water extraction cleaning along with free spot treatment & deodorization. Best Value & Economy Clean.
______________________________________
For cheapest price clean.
______________________________________
Must select for any jobs — Inside an apartment — Inside a yacht. — No close by (at least 20 meter) parking — Difficult to access job sites.
You need to select an item to continue
Fiber Guard Fabric Protection
Select it for soil & stain protection; For easier maintenance & For protecting against premature fading & dullness.
You need to select an item to continue
Booking Details & Summery
Fill your name and details below
Summary of your booking
| Discount : | |
| --- | --- |
| Total : | |
Auckland City, Albany, West Auckland, New Lynn, Henderson, Waitakere, North Shore, Rodney, South Auckland, manukau & Papakura
Oriental & Persian Rug Cleaning Auckland
ApexClean offers the best rug steam cleaning, which includes Persian Rug Cleaning &  Oriental Rug Cleaning along with stain removal services in Auckland / City CBD / West Acukland / North Shore / South Auckland for both domestic as well as commercial customers. Yes, you can obviously hire other companies / cleaning agencies but we firmly believe that we are the best in the industry with our professional cleaning experts who specialise in carpet and rug cleaning in Auckland.  Our powerful cleaning machines and premium cleaning solutions are proven to treat and remove toughest stains, so if you need a stain removal services in Auckland, call us today.
Professional Rug CLEANING Auckland
Professional Rug Cleaning Auckland & North Shore
Why you should clean your rugs professionally?
Get Our Rug Steam Clean & See the Difference.
You love your cherished rugs, right? We can understand it. Actually, that is why we are offering you the best rug cleaning service in Auckland. Our team of highly professional residential and commercial cleaners in Auckland are well equipped to care for your valued Oriental rugs / Persian rungs. Be it commercial or residential rug cleaning in Auckland, we are here with our experts and professional cleaning solutions that produces the best results without causing any damage to the surrounding environment. We remove all spots and amaze you with excellent results.  Our eco-friendly cleaning solutions are safe for all, as we use non-toxic chemicals in our carpet cleaning Auckland process, that is safe for both humans as well as pets.
Why ApexClean Rug Cleaning?
We are the experts in cleaning area rugs and Oriental rugs
We provide organic care for rugs with safe, eco-friendly treatments
Spots and stains are trated for no extra charge using the most advanced spotting techniques
Fast drying time
Free estimates
What you can expect from ApexClean?
We use steam cleaning / hot water extraction in order to guarantee the best results
We inject hot water as well as our primary cleaning solution to your rugs. This works to loosen and lift the soil and dirt from your carpets, without the need to do abrasive brushing or other methods of cleaning
Drying time is fast since 95% of moisture has been suctioned out. This also means that there will be no leftover soap residue.
You say goodbye to allergens, dust mites, dirt, and other pollutants!
Cheapest rug cleaner may not be the right choice, why?
Some Risks to consider:

When it comes to rug cleaning, the company with the lowest price may not be the best choice.
Beware of companies offering a low price simply to get a foot in the door. Once they're in your home, they'll identify many other issues to upsell and get you to buy more expensive services
Some companies still use powerful cleaning chemicals that can be harmful to your health
Call us now to book. We'll give you a free quote and  honest and reliable services.!