When it comes to choosing a carpet for your home, it can be a bit of a daunting task. With so many fibres, styles and designs available, it's enough to make your head spin. Think about the area of your home that you want to carpet. How much foot traffic does it get? To help you make the right choice, here are the different carpet types available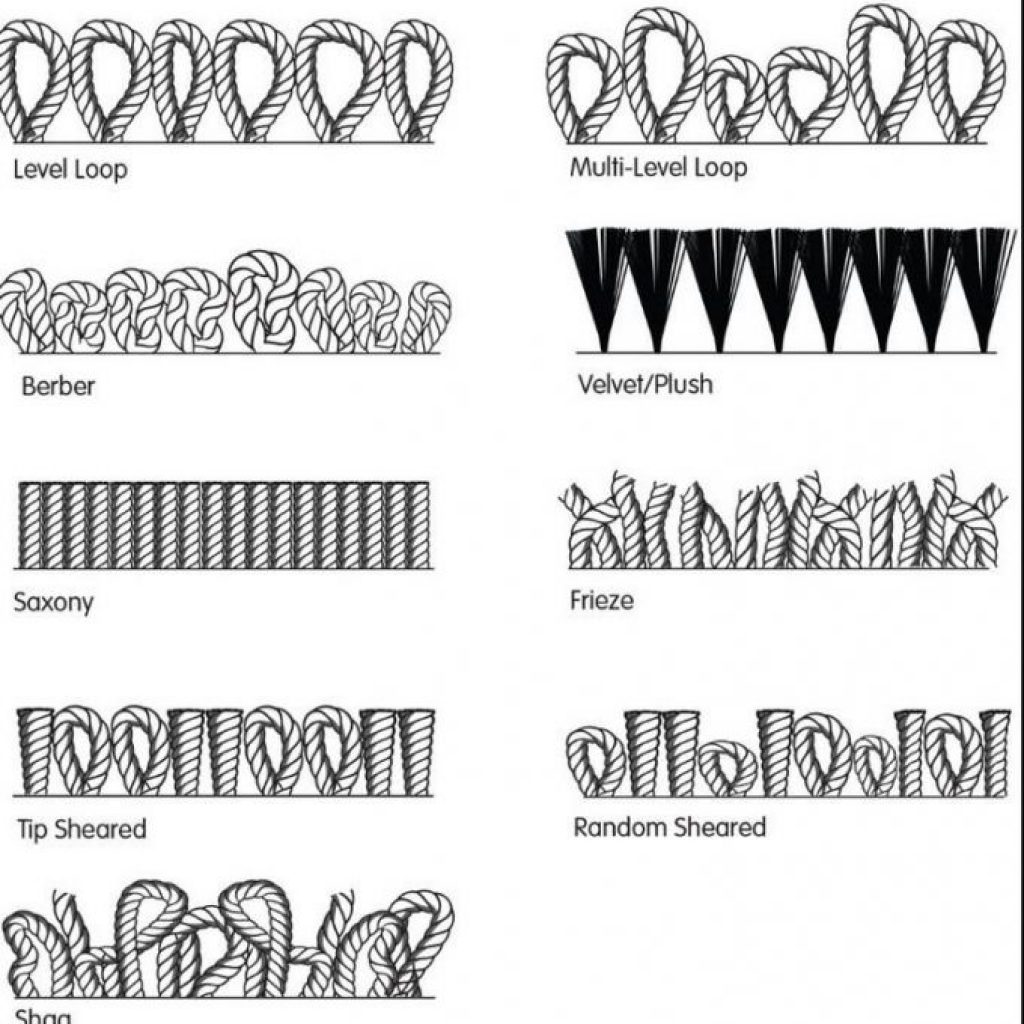 CUT-PILE
Saxony Carpet Pile
The Saxony carpet Pile design will generally have a pile height of about 1/3". This type will be made up of twisted, heat-set yarns with sufficient bulk or mass to cause them to stand vertical to foot traffic. 90% of the costly carpets made today are of the Saxony pile.
Velvet or Plush
The plush carpet pile design is dense enough to remain vertical to general traffic. This design, there is little or no twist set in the face yarns which consist of the pile. This presents a uniform, smooth texture on the face of the plush. This type of carpet can be sensitive to high temperatures in the cleaning solution, causing fiber distortion. Temperature settings should be turned lower from the maximum settings.
Shag Pile
The Shag carpet pile has virtually non-existent today, but still a number of shag pile carpets endure from the seventies. Usually, a shag carpet's pile height is greater than an inch, but the other side of the story is there is so little density or bulk. It has a casual, random-lay effect. It won't stand straight and thus the sides of the fibers are exposed to the traffic and wear and tear rather than the tips.
Splush (short-shag or mini-shag)
The splush pile is mix between the shag and the plush. The pile height is generally less than an inch. It is denser than the shag pile but still is insufficient to stand upright to foot traffic. Although the density is highter than that of a shag, the same "random lay" visual effect is still evident.
Frieze(free-say)
This design is of very tightly twisted yarns that give a rough visual effect.
Grass-pile
The Grass-pile carpets are generally made up of slit-film olefin. As the name suggests it fakes the appearance of grass in many different colour.
LOOP-PILE DESIGNS
Level Loop Carpet Pile
The level loop pile design is made-up of level tufts (uniformly) in a loop-pile or uncut pattern. This is widely used for commercial grade carpet. It is an advantage of having level-loop configuration with high density with low or minimum pile height.
Multilevel Loop Pile
This formation is also called as "high and low" pile carpet.  It is configured by applying increasing pressure/tension on to the yarn while tufting, thus forms patterns with multilevel high and low – loops.
CUT AND LOOP PILE DESIGNS
Sculptured Saxony
This SS design is of longer, cut-pile yarns in the saxony method. It is contrasted in texture by shorter, loop-pile yarns of uncut.
Sculptured Shag
This design is similar to the above SSaxony. It is made-up of high & less dense cut-pile yarns in a shag design. The difference is its lower-loops which remain uncut.
Level Cut-loop
This configuration is used to make a wide range of designs and patterns using cut and loop piles. Both patterns are of the similar height.